Why Visit? Your guide to visiting the Cotswolds
There are many reasons to visit Cotswolds. There are plenty of tourist attractions and it's a popular destination. Let's take a look at why it's important to visit this location.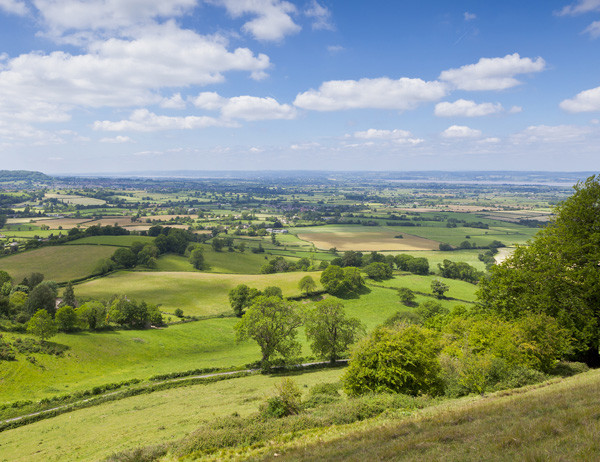 Cotswolds is a popular tourist destination. It has plenty of towns and villages, making it an interesting visit. You can take the whole family and learn more about history, while visiting many tourist attractions. There are plenty of churches, as well as houses built by wealthy historical figures.
There is also plenty to do in the Cotswolds. You can enjoy outdoor entertainment and 4x4 routes, as well as galleries and festivals. That's what makes Cotswolds so interesting. It's ideal for everyone. Kids and adults alike will find something interesting to do – and don't forget the great pubs and restaurants.
You can take part in various guided walks, while you learn about history and heritage. Every season is a good one to visit the Cotswolds. It has something to offer during every month of the year, with plenty of festivals to enjoy.
There is a lot of farmland here, making it a beautiful surrounding. You can book accommodation in the area, so that you can explore everything it has to offer. You can visit plenty of locations during the day, and enjoy the nightlife at night. This will give you a great holiday experience.
When & Where to Go
There is no best time to visit Cotswolds. It's a great destination all year round. Let's take a look at where you should go when you visit this great location.
Cotswolds has plenty to offer visitors and locals. From festivals and exhibitions, to guided tours and 4x4 routes. It's ideal for young and old, with a rich cultural history. You can visit Cotswolds during any time of the year, as all seasons have something to offer.
If you are after dramatic views, you can head north to Broadway. A popular town there is Chipping Campden and it is very pretty indeed. It has stone houses and a very creative feel. There are also plenty of hiking trails available to take part in.
You can also take a walk through Winchcombe. Although many celebrities have called this home, locals are quite uncharmed about this fact.
Winchcombe is an affluent part of town with plenty of well-kept villages. Peak time traffic can be a bit of a challenge, so keep this in mind. For example, you should avoid the A40 on Bank Holidays and Sunday nights.
The Cotswolds truly has a lot to offer visitors. There are beautiful surroundings, friendly people, and many tourist attractions. It's ideal to take the whole family along and learn about history too. You can go during any time of the year and have a lot to look forward to.
Facts about the Cotswolds
Cotswolds is a very popular area and a favourite among tourists. Let's take a look at a few interesting facts about this wonderful town.
Cotswolds is a historically significant town, and there is still a very traditional feel. There are plenty of activities available, and this includes outdoor adventures too.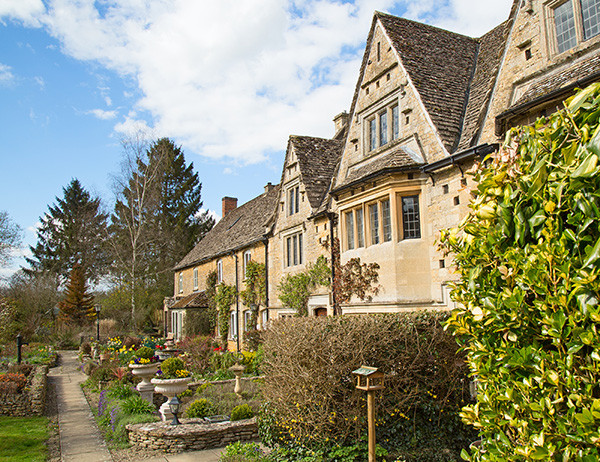 The Cotswolds area attracts around 38 million visitors a year, making it a very popular location indeed.
One of the main reasons people visit the Cotswolds is the use of prolific building material and the unique building styles. They use a lot of oolitic limestone, which looks like tiny fish eggs upon closer inspection. The area is also popular for their honey coloured stones used in various buildings.
Tourism brings in more than £1 billion per year. this means tourism forms a major part of their economy. Here are a few other great facts:
They have a natural environment with unspoiled beauty.
They have a selection of ancient villages and market towns.
Tourist attractions include parks, gardens, historic buildings and archaeological sites.
They are renowned for their beautiful countrysides.
They have great viewpoints with established views.
Another interesting fact is that the Cotswolds is the second largest protected landscape in England. The largest one is the Lake District National Park. This is one more reason to visit Cotswolds and experience their wonderful landscape first hand.
10 Things to See in Cotswolds
Cotswolds is undoubtedly a very popular tourist destination in England. Let's take a look at five of the best things that you can see in Cotswolds.
When you visit Cotswolds, you can enjoy a lot of landmarks and tourist attractions. They have beautiful landscapes and plenty of outdoor activities too. Here are a few great things you can see here.
Flat Green Bowls
This is referred to as the oldest Bowling Green in Britain. It is more than 400 years old and located at the Falcon Inn. It was originally used as a way for gentlemen to wind down after a hard day's work.
Norman Church of St. John
This church can be found six miles south of Cheltenham. The beautiful church of St. John is set in a beautiful church yard. It has excellent architectural features to enjoy. The church also has a number of table top tombs still intact.
Church Wall Paintings
You can see a list of excellent wall paintings here, with beautiful images. This includes paintings that depict the Seven Acts of Mercy, as well as scenes from the Day of Doom.
Highest Point in Cotswolds
Cleve Hill is seen as the highest point in Cotswolds. It is located in Gloucestershire and stands at 330 metres. It offers you a clear view of the entire West.
Romanesque Sculptures
These sculptures can be seen as the Malmesbury Abbey. It is known as one of the most outstanding Roman sculptures in the entire Britain.
Warwick Castle
There are two of the top 10 most visited tourist attractions in the UK available in Cotswolds. This includes the Warwick Castle as well as the Roman baths.
The Only Visible Church Circular Nave
The Church of St Michael at Garway is the only visible circular Nave in the whole of England. It is located in Herefordshire and it's definitely a must see for every visitor.
Church Memorial Brasses
The Northleach church offers some of the best memorial brasses in the area. They are used to portray the local merchants with all their wealth. It forms a great part of history and it is a popular tourist attraction for visitors in the area.
Church Stained Glass Windows
If you love stained glass windows, you should definitely visit the Cotswolds. Here you can see the 15th century stained-glass windows, which is among the best in England. There is a set of 28 Windows that you can see that the church in Fairford.
Broadway Village
The village of Broadway has one of the longest high streets in Britain and the longest in the Cotswolds.Within the village is the Broadway tower also known as Beacon or Fish Inn Tower. The village has attracted many artists including Claude Monet, William Morris, John Singer-Sargent, Edward Elgar and Oscar Wilde.
Out door activities in the Cotswolds
When you visit Cotswolds there are certainly plenty to do. This is a great benefit for outdoor lovers as you can enjoy activities like hiking, off-road driving and fishing.
Riding Schools
When you visit Cotswolds you can enjoy a variety of outdoor activities. Let's take a look at riding schools and why they have become so popular among tourists.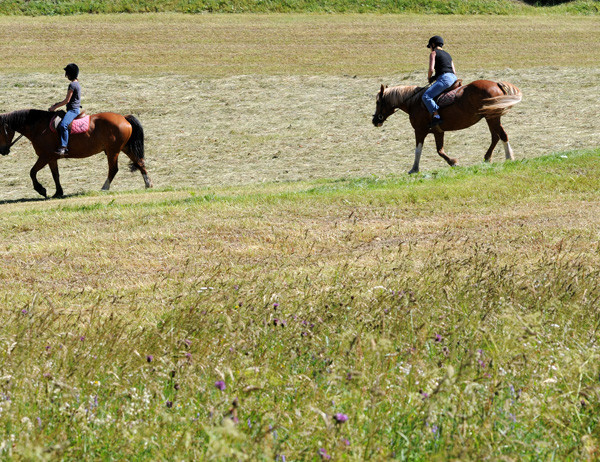 Riding schools is a great way for people young and old to learn how to ride horses. It's a great outdoor activity and it is always fun and exciting to learn. There are a variety of Cotswolds riding schools available, making it easy for anyone to take a few lessons.
Cotswolds Riding
Cotswolds Riding is a great venue that offers a variety of right. They can provide private tuition for children as young as four years old. This includes show jumping, cross country, as well as dressage. This Riding Centre was built in 1999 and they have more than 50 horses to choose from.
You can take a beginner lesson or you can take part in the group listen. They are all provided at a quiet place so that you can learn the basics of writing. All the teachers and the guides are professionally trained, to give you the best possible instruction.
If you are an advanced rider you can take part in fast paced lessons. There are also cross country facilities that you can take part on. As a challenge. You can sign up for special events, as well as to great cross-country courses. There are also half day rides available, which includes a stopover for a pub lunch.
Camp Riding Centre
This is a great centre for adults and children. You will be riding in a beautiful country hill and they specifically cater for schools and clubs. There are pub lunches for adults and you can book your spot in advance. Children will also learn about grooming and stable management.
Golf Clubs
The Minchinhampton Golf Club is a popular club in Cotswolds. It is a great location for visitors, and popular among members as well. Let's take a closer look at what they offer.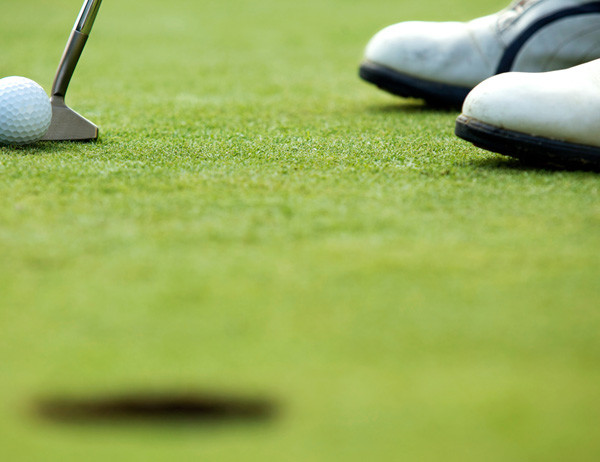 The Minchinhampton Golf Club has been around for more than a century and offers a truly outstanding of all. They have amazing scenery and allow you to enjoy top-quality golf experiences. You can visit the Minchinhampton Golf Club as a day visitors, or choose to become a member. If you stay in the area.
There are various competitions available throughout the year, and this is a great way to improve your golfing skills. You can also go for a tour to see what their course have to offer. It is said that one beautiful surroundings with a stunning clubhouse as well. This is what makes the Minchinhampton Golf Club such a popular golf club for tourists and visitors.
The Old Course has 18 holes and is a favourite. You can take a tour of the course or get an in-depth understanding of each hole by visiting their website online.
There are many great golf courses that you can visit in the Cotswolds. These include:
4x4 Off-Roading
If you love to spend time outdoors, you should consider visiting 4x4 off-road courses in Cotswolds. They are exciting and provide a fun outdoor experience.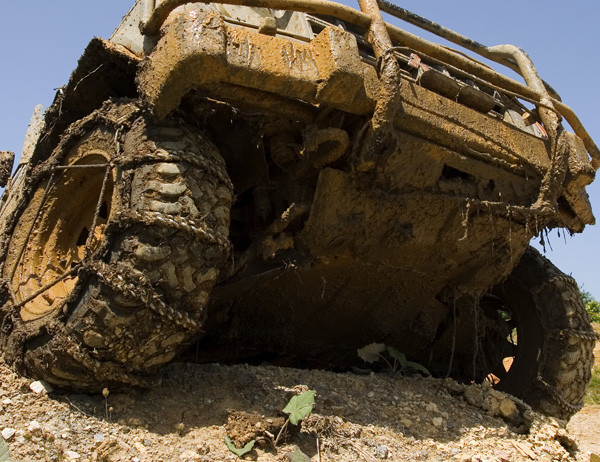 Cotswold Off Road is a great location for young and old. You can learn great new driving skills from a team of qualified instructors. You can also enjoy purpose-built off road driving courses that will take you on a fun and challenging outdoor experience. It's a great way to entertain the whole family.
These courses have been designed for the everyday driver. They have multiple challenges and obstacles, which allows you to test your driving skills. You will get safety training prior to taking part in these courses, and is ideal for people that has little for experience.
The driving course was built around a stunning waterpark in Cotswolds. It's not only challenging but it offers beautiful views. But make no mistake, you will challenge your driving skills and this is what makes it so fun and enjoyable. There are various obstacles, so you will be travelling at low speed, but will definitely be challenged more than you thought.
These courses are also ideal as a group activity. Or you can choose this as a fun activity to celebrate the birthday or other special event. It's a very exciting outdoor activity, especially for off road enthusiasts. You can also purchase gift vouchers and make these courses available to family members or friends.
Fishing in Cotswolds
Fishing is a great and relaxing activity for many people. This is one of the reasons why Cotswolds so popular.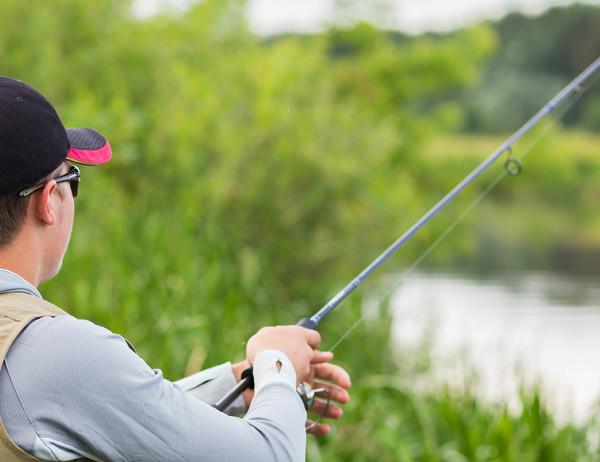 There are plenty of fishing possibilities available, with great locations to enjoy. Let's take a look at some of the popular fishing spots that you can enjoy on your visit.
You can take a day out fishing at any of these locations and you will be able to enjoy the beautiful countryside and wildlife local to the Cotswolds.
Water Sports
If you are looking to enjoy the best of Cotswold have to offer, consider visiting one of the great Watersport parks. Let's take a look at some of the popular parks to enjoy.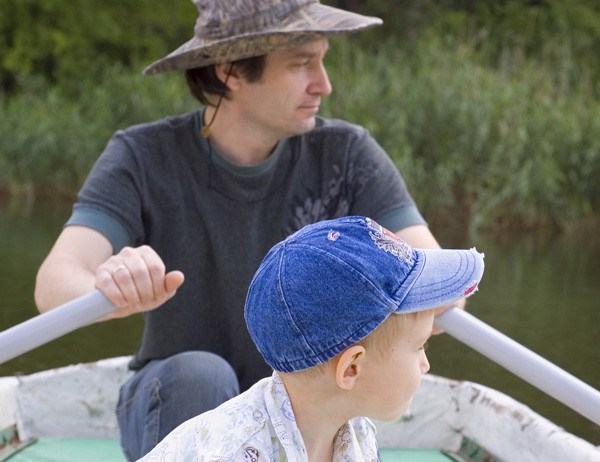 Watersports are very popular in Cotswolds, especially for tourists. When you visit the area, you can take part in a variety of activities that will ensure you have a fun day out. With the beautiful surroundings this is a great way to spend the day with the family.
Boat Hire
Canoeing/Kayaking
Inflatable Rides
Sailing
Swimming
Wakeboarding
Waterskiing
Windsurfing
You can take part in a variety of activities, including cable skiing, windsurfing, kayaking and sailing. Since this can be a busy time, you should book in advance when you want to take part in these activities. Depending on the weather, water sports providers are usually open from Easter until October.
You can hire a boat to enjoy a day on the water, or go for an instructor led course for a specific water sports. Cotswold Water Park Hire rents out rowing boats, paddle boards, canoes and kayaks.
It's a great way to entertain the whole family. You can also visit the Cotswolds Country Park and Beach. Here you can enjoy a great summer time and family time on the beach.
You can also take part in other activities like windsurfing, raftbuilding, archery and orienteering. It's perfect for companies and school groups.
Enjoy your stay in the Cotswolds
The Edgemoor Inn hope this guide has been useful to you. If you are planning a visit to the Cotswolds or Stroud area, be sure to visit our traditional Cotswold pub. We are located in the beautiful village of Edge which overelooks the Painswick Valley.
We offer a range of fine ales and a great restauraunt menu. We hope to see you soon.
Contact us on 01452 813576 for more information and making a booking.